Click Here –

For Laser cataract Surgery and Multifocal Technologies
Ophthalmologists
Dr. William C. Christie, M.D.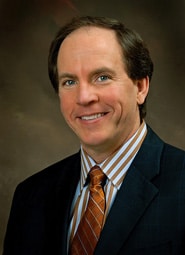 William C. Christie M.D. is an owner of Scott & Christie and Associates. He has been practicing ophthalmology since 1990 and has performed over 20,000 cataract procedures. Currently Dr. Christie offers cataract patients cutting-edge, multi-focal and accommodating lens technologies as well as the limbal relaxing surgical procedure which helps correct astigmatism.
Dr. Christie volunteers his time and expertise both locally and internationally. He is a board member of the Urban Impact Foundation, a Pittsburgh organization devoted to helping disadvantaged youth. Additionally, he has travelled several times to the Manna Mission Hospital in Ghana, Africa to perform cataract surgery for people who otherwise would not have access to vision care.
EDUCATIONAL INFORMATION
College: Oral Roberts University, Tulsa, Oklahoma, Graduated May 1981
Medical School: Oral Roberts University, Graduated May 1985
Transitional Residency: St. Francis Medical Center, July 1985-June 1986
Ophthalmology Residency: St. Francis Medical Center, July 1986-June 1990
PROFESSIONAL AFFILIATIONS
Pennsylvania Medical Society
Allegheny County Medical Society
American Academy of Ophthalmology
Pittsburgh Ophthalmology Society
American Society of Cataract and Refractive Surgeons
VOLUNTEER POSITIONS
Board Member: Urban Impact Foundation
Board Member: Manna Mission/International Health Care
Curriculum Vitae

Download Dr. William C. Christie's CV
File size: 339 kB
Dr. Daniel V. Zimmer, M.D. F.A.C.S.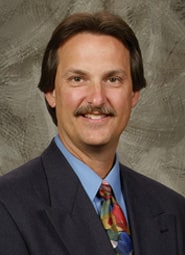 Dr. Daniel V. Zimmer, F.A.C.S. is an owner of Scott & Christie and Associates.  He is board certified and fellowship trained cornea and refractive surgeon specializing in the treatment of corneal and external diseases. As an expert in laser vision correction, DSEK, corneal transplantation and cataract surgery, Dr. Zimmer was one of the first ophthalmologists to introduce LASIK in the Pittsburgh region.
Dr. Zimmer received his medical degree from the Medical College of Ohio and performed his internship at Mercy Hospital in Toledo, Ohio. He completed his residency training at Tulane Medical Center specializing in ophthalmology and was selected to perform his fellowship at the prestigious Wake Forest Eye Center focusing on corneal and refractive surgery.
Dr. Zimmer has more than 20 years experience in the field of ophthalmology. He is regarded as a leading authority on refractive procedures and continues to be involved in numerous FDA-sponsored clinical trials that enable eligible patients to have access to new therapies and technologies not yet available to the general public. He continues to contribute extensively to scientific literature and is dedicated to presenting recent advancements in the diagnosis and treatment of corneal diseases.
Curriculum Vitae

Download Dr. Daniel V. Zimmer's CV
File size: 477 kB
Optometrists
Natasha Hindman, O.D.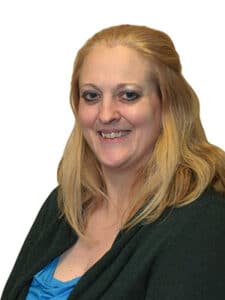 Natasha (Tasha) Hindman, O.D., has been practicing optometry since 2003. She graduated magna cum laude with a BS in Biochemistry at Roberts Wesleyan College in Rochester, NY, where she also played basketball, captaining her team. She then attended Pennsylvania College of Optometry (now Salus University) where she received a BS in Visual Science as well as her doctorate (OD).
At Scott and Christie Eyecare Associates, Dr. Hindman is the Director of Clinical research, spending time working with clinical studies and trials to advance the technology of eyecare for the future. Additionally, she enjoys seeing patients of all ages (especially children) for routine eye exams, as well as treating dry eye, glaucoma, diabetes, and other ocular and systemic issues.
Dr. Hindman has done multiple charitable missions throughout the years traveling to underserved countries in Central and South America as well as Asia to provide free eyecare to people living there. In her spare time she enjoys spending time with her husband, daughter, and stepdaughter, as well as playing and watching sports.
Curriculum Vitae

Download Dr. Natasha Hindman's CV
File size: 485 kB
Timothy C. McKernan, O.D.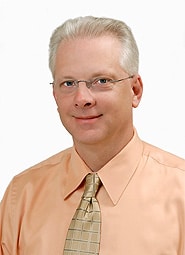 With over 20 years of experience,
Dr. Timothy McKernan is dedicated to providing quality eyecare for the whole family. In addition to performing comprehensive eye examinations for vision correction with eyeglasses and contact lenses, Dr. McKernan is therapeutically certified to detect and treat diseases of the eye utilizing state-of-th-art technology.
Dr. McKernan is an alumnus of Grove City College. He continued his education at Pennsylvania College of Optometry where he earned a degree in Vision Sciences and a Doctorate in Optometry.
Curriculum Vitae

Download Dr. Timothy C. McKernan's CV
File size: 470 kB
Derek W. O`Donnell
Dr. Derek O'Donnell is a native of the Butler County Area and is a graduate of Karns City High School.  He attended Grove City College, earning a Bachelor's Degree in Molecular Biology.  He continued his education at Nova Southeastern University where he earned a Bachelor's Degree in Vision Science and a Doctoral Degree in Optometry.
Dr. O'Donnell has received clinical high honors for contact lens and pediatric care, and has continued to strive to offer the most innovative care for his patients.  Beyond his role as a primary care optometrist, he was on staff at Elk Regional Health Center in St. Mary's, PA for emergency room care and hospital consultations involving the eye.  His research on the focusing of the eye "accommodation" was published in the Journal of Optometry and has been presented at national optometric conventions.  Dr. O'Donnell has been a clinical sub-investigator for multiple FDA studies including the latest innovations in glaucoma treatments, cataract surgery, presbyopia, and dry eye. 
Outside of the office, Dr. O'Donnell likes to spend time with his wife and two children.  He also enjoys being outdoors hunting and golfing. 
Curriculum Vitae

Download Dr. Derek W. O'Donnell's CV
File size: 322 kB
Shelley Diggins, O.D.
Dr. Shelley Diggins knew at age 13 that she wanted to be an optometrist.  (At age 12, she wanted to be an Indiana Jones-style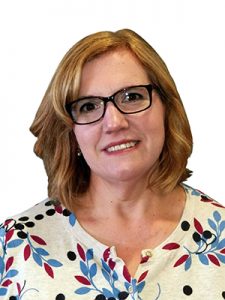 archaeologist.  Her family breathed a sigh of relief when she chose optometry instead.)  Dr. Diggins also thrived in the sciences at Plum High School, choosing biology as her focus.
Dr. Diggins attended Saint Vincent College where she majored in biology with a minor in education.  While at Saint Vincent, she worked as an extern at the Eye Clinic of UPMC.  Her experiences there convinced her of optometry as a career choice.  Dr. Diggins graduated with a Bachelor of Science in biology and a certification to teach.
Dr. Shelley Diggins went to Philadelphia to Pennsylvania College of Optometry (now Salus University) where she earned her Doctor of Optometry degree.  She accepted her first job in Erie, Pennsylvania; there she worked in a customer-service driven optical company where she took care of patient vision needs.  Motherhood taught her the necessity of childcare, so she moved back home to the Pittsburgh area.
Corporate optometry was where Dr. Diggins then spent 12 years learning more of compassionate patient care.  She realized the importance of caring for and about patients regardless of the office environment.  Dr. Diggins then made the transition to Scott & Christie and Associates to provide comprehensive eye care.  This setting is ideal, as it allows Dr. Diggins to provide routine, medical and urgent eye care for patients based on their needs.  Dr. Diggins realizes the vital need to provide patients the eye care that they need when they need it.
In her free time, Dr. Diggins likes to bike, hike and read.  She still finds herself singing the alto part in the church choir and considering voice lessons.
Curriculum Vitae

Download Dr. Shelley Diggins' CV
File Size: 463 kB
George J. Grisnik O.D.
George J. Grisnik received his Bachelor of Science in Biology from The University of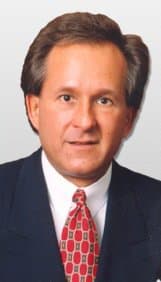 Pittsburgh and a Bachelor of Science in Biomedical Sciences from The Pennsylvania College of Optometry in Philadelphia, PA. Residency was supervised by the renowned Neuro-Ophthalmologist, John S. Kennerdell, MD at Eye and Ear Hospital in Pittsburgh, PA.
Dr. Grisnik has held clinical appointments as Chief of Eye Care Services for both Uniontown Medical Eye Clinic and the 171st United States Air Force Clinic of The Pennsylvania Air National Guard. He was Honorably Discharged from the Biomedical Surgeon Corps of the United States Air Force and Air National Guard with the rank of Major.
Dr. Grisnik has received various awards during his professional career, including the Clinical Excellence Award at The Eye Institute in Philadelphia and the Humanitarian Service Award for Patient Care at the Justinien Hospital in Cap-Haitien, Haiti.
In addition, he has been published in the clinical journals of Optometric Monthly and The Review of Optometry.
Dr. Grisnik's Primary Eye Care practice focus includes the care and treatment of Glaucoma, Dry Eye Disease, Anterior Segment and Retina Diseases as well as pre and post-operative surgical eye care.
Curriculum Vitae

Download George J. Grisnik's CV
File Size: 442 kB