At Scott and Christie Eyecare Associates, you will have the confidence to being treated by the regions most experienced eye care team.
Ophthalmologists
Dr. William C. Christie, M.D.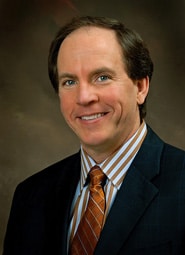 William C. Christie M.D. is an owner of Scott & Christie and Associates. He has been practicing ophthalmology since 1990 and has performed over 20,000 cataract procedures. Currently Dr. Christie offers cataract patients cutting-edge, multi-focal and accommodating lens technologies as well as the limbal relaxing surgical procedure which helps correct astigmatism.
Dr. Christie volunteers his time and expertise both locally and internationally. He is a board member of the Urban Impact Foundation, a Pittsburgh organization devoted to helping disadvantaged youth. Additionally, he has travelled several times to the Manna Mission Hospital in Ghana, Africa to perform cataract surgery for people who otherwise would not have access to vision care.
EDUCATIONAL INFORMATION
College: Oral Roberts University, Tulsa, Oklahoma, Graduated May 1981
Medical School: Oral Roberts University, Graduated May 1985
Transitional Residency: St. Francis Medical Center, July 1985-June 1986
Ophthalmology Residency: St. Francis Medical Center, July 1986-June 1990
PROFESSIONAL AFFILIATIONS
Pennsylvania Medical Society
Allegheny County Medical Society
American Academy of Ophthalmology
Pittsburgh Ophthalmology Society
American Society of Cataract and Refractive Surgeons
VOLUNTEER POSITIONS
Board Member: Urban Impact Foundation
Board Member: Manna Mission/International Health Care
Curriculum Vitae

Download Dr. William C. Christie's CV
File size: 339 kB
Dr. Daniel V. Zimmer, M.D. F.A.C.S.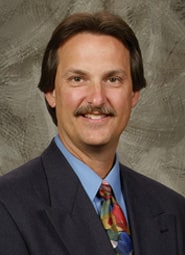 Dr. Daniel V. Zimmer, F.A.C.S. is an owner of Scott & Christie and Associates.  He is board certified and fellowship trained cornea and refractive surgeon specializing in the treatment of corneal and external diseases. As an expert in laser vision correction, DSEK, corneal transplantation and cataract surgery, Dr. Zimmer was one of the first ophthalmologists to introduce LASIK in the Pittsburgh region.
Dr. Zimmer received his medical degree from the Medical College of Ohio and performed his internship at Mercy Hospital in Toledo, Ohio. He completed his residency training at Tulane Medical Center specializing in ophthalmology and was selected to perform his fellowship at the prestigious Wake Forest Eye Center focusing on corneal and refractive surgery.
Dr. Zimmer has more than 20 years experience in the field of ophthalmology. He is regarded as a leading authority on refractive procedures and continues to be involved in numerous FDA-sponsored clinical trials that enable eligible patients to have access to new therapies and technologies not yet available to the general public. He continues to contribute extensively to scientific literature and is dedicated to presenting recent advancements in the diagnosis and treatment of corneal diseases.
Curriculum Vitae

Download Dr. Daniel V. Zimmer's CV
File size: 477 kB
Optometrists
Natasha Hindman, O.D.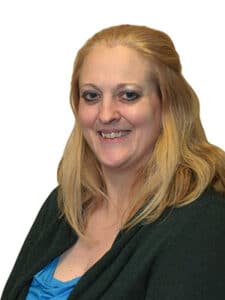 Natasha (Tasha) Hindman, O.D., has been practicing optometry since 2003. She graduated magna cum laude with a BS in Biochemistry at Roberts Wesleyan College in Rochester, NY, where she also played basketball, captaining her team. She then attended Pennsylvania College of Optometry (now Salus University) where she received a BS in Visual Science as well as her doctorate (OD).
At Scott and Christie Eyecare Associates, Dr. Hindman is the Director of Clinical research, spending time working with clinical studies and trials to advance the technology of eyecare for the future. Additionally, she enjoys seeing patients of all ages (especially children) for routine eye exams, as well as treating dry eye, glaucoma, diabetes, and other ocular and systemic issues.
Dr. Hindman has done multiple charitable missions throughout the years traveling to underserved countries in Central and South America as well as Asia to provide free eyecare to people living there. In her spare time she enjoys spending time with her husband and stepdaughter, as well as playing and watching sports.
Curriculum Vitae

Download Dr. Natasha Hindman's CV
File size: 485 kB
Timothy C. McKernan, O.D.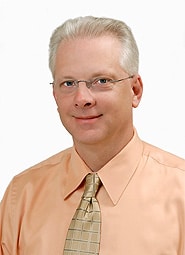 With over 20 years of experience,
Dr. Timothy McKernan is dedicated to providing quality eyecare for the whole family. In addition to performing comprehensive eye examinations for vision correction with eyeglasses and contact lenses, Dr. McKernan is therapeutically certified to detect and treat diseases of the eye utilizing state-of-th-art technology.
Dr. McKernan is an alumnus of Grove City College. He continued his education at Pennsylvania College of Optometry where he earned a degree in Vision Sciences and a Doctorate in Optometry.
Curriculum Vitae

Download Dr. Timothy C. McKernan's CV
File size: 470 kB
Jacqueline E. Pokusa, O.D.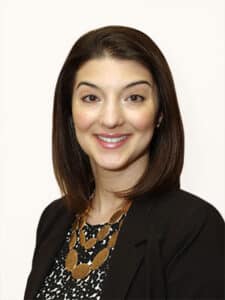 Jacqueline E. Pokusa, O.D.  Originally from Western PA, Dr. Pokusa is a graduate of Kiski Area High School, and of Oberlin College, where she received her BA with high honors in Biology and also spent a semester abroad in Seville, Spain. After working in a lab setting as a cellular biology researcher at Carnegie Mellon University, Dr. Pokusa decided she would enjoy a career that would allow her to interact with and more directly help others on a daily basis. She went on to earn her O.D. as well as residency training in Pediatric Optometry and Strabismus from the New England College of Optometry in Boston, MA, where she learned to serve truly diverse populations under the guidance of wonderful mentors. Following residency, she was honored to join the ophthalmology faculty at Children's National Hospital in Washington, D.C.
In 2015, Dr. Pokusa returned home to the Pittsburgh area, where she enjoys providing quality eye care for patients of all ages and considers it a true joy and privilege. She loves spending time with her husband and daughter, running, traveling and yoga."
Educational Information:
The New England College of Optometry (NECO), Boston, MA
Residency in Pediatric Optometry
The New England College of Optometry, Boston, MA (NECO)
Doctorate of Optometry – Graduated May 2012
Oberlin College, Oberlin, OH
B.A. with High Honors in Biology – Graduated May 2006
Universidad de Sevilla, Seville, Spain, Council for International Educational Exchange
Boston University, The School for Field Studies, Costa Rica
Professional Affiliations:
American Optometric Association
Pennsylvania Optometric Association
Western Pennsylvania Optometric Association
American Academy of Optometry
National Optometric Student Association
American Association for the Advancement of Science
Sigma Xi Scientific Research Society
Curriculum Vitae

Download Dr. Jacqueline E. Pokusa's CV
File size:322 kB