Home » Blog » Fight Glare with Polarized Lenses
Fight Glare with Polarized Lenses
Posted by: Scott and Christie Eyecare Associates in Technology
Summer is upon us! That means warmer, longer days and more opportunities to get outside and relax, but as soon as you go outside your door, you find yourself squinting in the sunlight…even with your sunglasses on! What's up with that? The too-bright light you are experiencing is called glare.
What Causes Glare?
Glare is excessive brightness, and it is caused by highly concentrated light being reflected off a surface. It is much brighter than the rest of your surroundings, and is painful to look at. While you can experience glare from TV or computer screens, some of the most severe glare is found in the great outdoors. As the weather gets warmer and you head outside to play golf, fish, boat, or participate in other outdoor activities, you need to be aware of the effect glare can have on your eyes.
How Does Glare Affect Our Vision?
As that highly concentrated light reflects off of the surfaces around you, your eyes are exposed to excessive brightness. This glare distorts your vision and can make it difficult to see. While it's not safe to perform activities with impaired vision, glare has much more harmful effects. Glare is one of the leading causes of eye strain and can cause long term damage.
What Is The Solution?
One of the best ways to combat glare is to wear glasses with polarized lenses. Polarized lenses block the intense light you experience outside with a special filter, greatly reducing the glare. This clears your vision and protects your eyes! Maui Jim is the leading brand in sunglasses with polarized lenses. They offer the greatest style, comfort, and protection on the market! Good Looks Eyewear offers 77 unique styles of Maui Jim sunwear at both its Cranberry and Pittsburgh locations.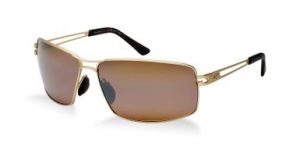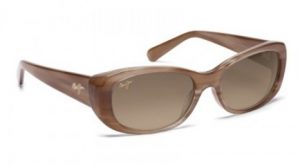 ---