Home » Blog » Online Eye Exams
Posted by: Scott and Christie Eyecare Associates in Uncategorized
For many people, the notion of being able to get an eyeglass prescription and buy glasses without a trip to the eye doctor sounds appealing. But is this really a good idea?
Here's what you need to know about online eye exams and vision tests before thinking about saying goodbye to your eye doctor.
Online Eye Exams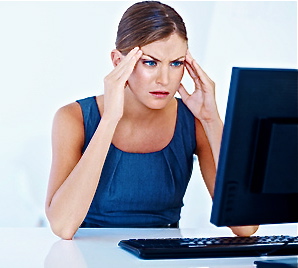 First of all, it's important to understand that an online eye test — even if it's called an "online eye exam" — does not evaluate the health of your eyes.
Usually, an online eye test (more accurately, an "online vision test") only measures your visual acuity and refractive error. In some cases, other vision tests, such as contrast sensitivity and color blindness, are included.
But these measurements tell you little or nothing about the health of your eyes and whether you have conditions such as cataracts, glaucoma or macular degeneration.
Even if you choose to try an online vision test, be aware that you should still have routine eye exams as frequently as your eye doctor recommends. A comprehensive eye exam is the only way to insure your eyes are healthy and free from sight-threatening conditions.
More research is needed to guarantee that the accuracy of an eyeglass or contact lens prescription generated by an online vision test is comparable to a prescription determined in person by your eye doctor.
Our doctors at Scott and Christie take the time for each patient to make sure that the results of the eye exams are accurate. We strive to make sure our patients feel comfortable and safe at all of our locations.
Call today to schedule an appointment with our doctors at Scott and Christie Eyecare associates and Good Looks Eyewear.
Cranberry Locations:
Scott and Christie Eyecare Associates
105 Brandt Dr. Suite 201
Cranberry Twp., PA 16066
724-772-5420
Good Looks Eyewear
20215 U.S. 19
Cranberry Twp., PA 16066
724-772-9090
Pittsburgh Location:
Fox Chapel Plaza
Good Looks Eyewear
1101 Freeport Road
Pittsburgh, PA 1523
412-782-1919
---