Home » Blog » Spring Allergy Season
Posted by: Scott and Christie Eyecare Associates in Uncategorized
Spring is right around the corner. It is a season filled with sunshine, warm weather, green leaves returning to the trees, and flowers blooming. It sounds like a wonderful time for most, but for people who suffer from pollen allergies, it sounds like the worst time of the year. It is important to remember to take proper care of your eyes during this time of season. It will help preserve the all-around health of your eyes as well as keep you comfortable through what may be a difficult season.
For the people who have these airborne allergies, it is important to plan your treatment methods before the actual allergy season. Since these particular allergens are in the air, they tend to travel far and quickly. That means that these allergens can make it into your household and affect you even when you are indoors. If you have carpet on your floors, it is best to vacuum them very often. For hard wood and surfaces it is best to wipe down and sanitize these often as well. The allergens also like to stick to fabrics. Be sure to wash your clothes and bed sheets often to remove the harmful pollen.
When it comes to your eyes being bothered by the allergen, topical antihistamine drops can prove to be affective. Sometimes even allergy pills can prove to be affective as well to help avoid irritation throughout the day. Always consult with your Optometrist before putting anything in your eyes. Drops may work for some people and not for others, and an eye doctor can be the one to determine if they are right for you or not. If you do not have an eye doctor, it is highly recommend that you see one.
Please contact Scott and Christie Eyecare Associates for more information.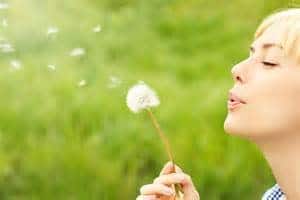 ---