Home » Blog » At Work Eye Strain
Posted by: Scott and Christie Eyecare Associates in Uncategorized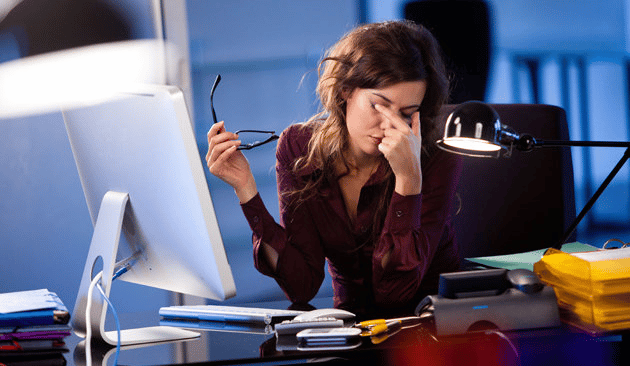 Eye strain is a very common occurrence, especially when working in an office. Here are 6 tips that can help you reduce/eliminate any eye discomfort.
1. LIGHTING
If you have an overhead light above your workstation, it is important to make sure that it is not too bright. The overhead lighting at your desk should be no brighter than your computer screen.
2. OUTDATED PRESCRIPTION
If you are experiencing a lot of eye strain at work, it may be time to go to the eye doctor. It is very common for eye strain to be directly related to wearing a prescription that may be out dated.
3. SITTING TOO CLOSE
Make sure not to sit too close to your computer screen. Doing so is liable to cause you fatigue as well as blurred vision.
4. OLD MONITORS
It is important that you monitor does not have low screen resolution. If it does, then you will most likely experience eye strain. If possible, be sure to have a high-resolution flat panel display.
5. KEEP YOUR MOUSE CLOSE
If you have your mouse too far away from your body, you will likely lean in closer towards the screen. Being too close to the screen, as we know, can increase focusing strain.
6. BAD CHAIR
As weird as it may sound, sitting in a bad chair can affect the amount of eye strain you may get. Your back should be supported so you can sit upright and at a comfortable viewing distance from your screen.
If you are interested, please call Scott and Christie and Associates for more information on digital eye strain.
---